Online development during the Covid-19 pandemic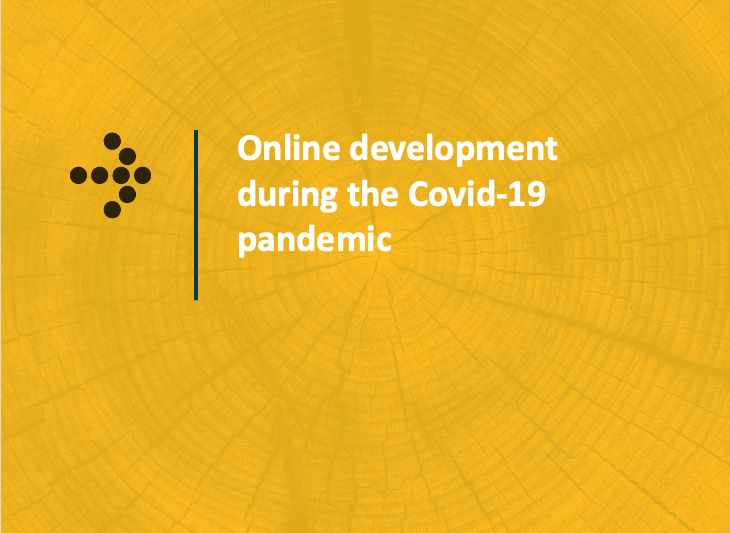 Our previous blog highlighted the impact of Covid-19 on the recruitment space and provided some suggestions on how organisations and recruiters can consider the use of structured interviews and automated, integrated, online assessment processes to assist with continuity in recruitment.
With lockdown situations in the majority of organisations globally, we are fast approaching a stage where people who are working from home have less work to do and more time on their hands. This provides a fantastic opportunity for personal growth and development. Organisations can consider using this time to provide recently appointed employees with feedback on assessments done, or use the time wisely to catch up on development feedbacks, which usually take a back seat in the normal course of business.
To complement development feedback sessions, Evalex has developed a digital development reporting portal that allows individuals to access their assessment results online. The portal is also a development tool, which lets people compare themselves against current and future aspirational positions and to identify strengths and development areas in order to build a Personal Development Plan. This is followed up by a 60- to 90-minute feedback coaching session by one of our consultants to assist with interpretation of the information and to provide clear direction in terms of key strengths and development areas. Feedback to participants can seamlessly be delivered through online communication platform such as Microsoft Teams, Bluejeans, Skype and Zoom.
Another great consideration during this period is to do a skills audit of teams to identify current skills levels and to map individuals to future business requirements. This type of intervention could provide highly valuable information for the Learning and Development team. Also, as an individual, each candidate can then have a customised skills development plan. At Evalex we run quite a few of these interventions using our online assessments and then complement this with data analytics generated from our system to provide holistic skills audit information.
Another important area to focus on is leadership competence, values, climate or culture through the use of a 360 assessment. Evalex has several standardised 360 questionnaires which can easily be customised to your organisation's competency framework or specific needs. The 360 process can be completed remotely and is complemented with data analytics and reporting on relevant trends and themes that can also be linked back to learning and development programmes.
You could use this "downtime" very effectively by focusing on talent management. We suggest that you assess, define, classify and report on the talent and trends within your business to assist you with important talent and potential considerations. What could work well here is a Talent Top-up solution. You may have assessed certain individuals in your organisation, but not all team members, thus restricting a full picture of strengths, development areas, inhibitors and talent in a team. Through online assessments, outstanding team members can easily be assessed to generate talent reporting, followed by an online talent session with line management, HR and talent team.
Team analysis exercises based on assessments can provide useful information to help line management better understand their teams in terms of improved collaboration, how to match team members with each other and how to resolve conflict situations more effectively.
Most organisations who run Graduate or Learnership programmes are also starting to assess and shortlist candidates for programmes to take place later in the year. Our sister company, Odyssey Talent Management, runs a completely online and automated graduate and learnership process that can easily be implemented online.
Given the current global circumstances regarding Covid-19, and with many people working from home, now is the perfect time to focus on development interventions for you and your team to ensure that individuals can hit the ground running when they return to the office. Let us know how we can assist you to keep your company's development process up to date in this time of social distancing.
For more information, please contact us on enquiries@evalex.com or call us on +27 11 803 8703.