Evalex is SIOPSA's leading business of 2021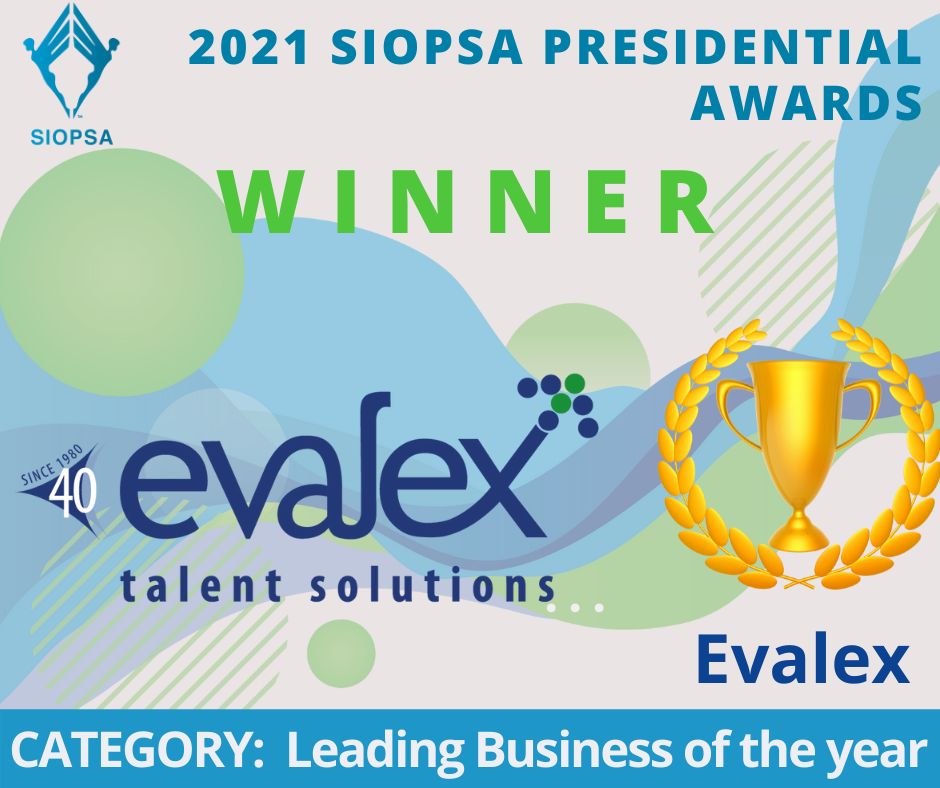 Evalex is delighted to have been named leading business of the year by the Society for Industrial & Organisational Psychology South Africa (SIOPSA). The announcement was made at SIOPSA's annual presidential awards, which are presented in partnership with the University of Pretoria/Universiteit van Pretoria.
"We are extremely grateful to SIOPSA and its members for this prestigious award, which validates the contribution we are making to industrial and organisational psychology in South Africa and beyond," says Evalex MD, Hendrik Bronkhorst.
The announcement was made ahead of the 2021 SIOPSA Conference, which runs virtually from 21 to 23 July.