Evalex to feature strongly at ACSG 2023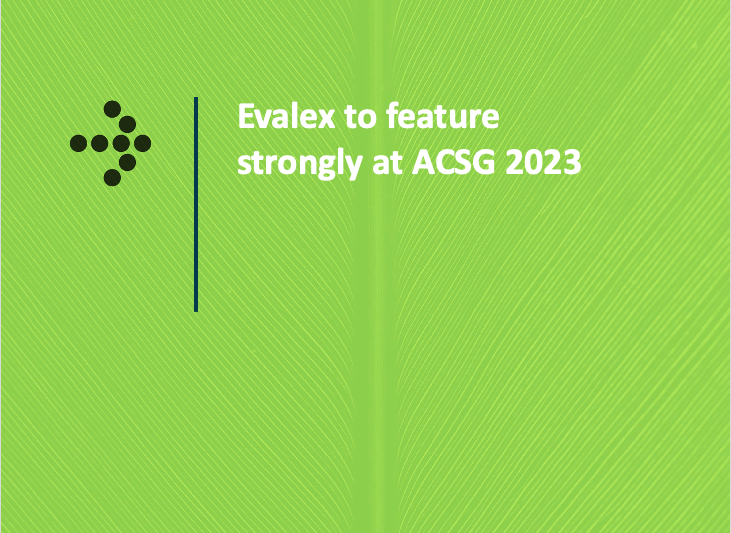 Evalex will be attending and presenting at the highly prestigious 43rd Assessment Centre Study Group (ACSG) Conference, which takes place online between 13 and 17 March 2023.
Evalex is very proud to be a Premium sponsor and we are well represented at this year's conference, with a number of presentations taking place:
Our Business Development Director David Bischof, will be presenting on 16 March between 10:45 and 11:30 alongside the the Middle Manager for Psychological Assessment Services at Eskom, Marita Bekker on 'Identifying internal talent, driving succession planning, and enhancing organisational performance in a leading energy sector organisation'. 
David will also be representing Assessment Standards South Africa (ASSA) alongside Professor Hennie Kriek delivering a presentation entitled 'Assessment Standards South Africa (ASSA) – An independent evaluation of assessment instruments to promote quality standards of testing in South Africa', which will take place on Friday 17 March between 11:15 and 12:00.
Our CEO, Adjunct Professor Pieter Bronkhorst and our EVA Product Developer Jaco de Jager, will be presenting on 16 March between 14:30 and 15:15 on 'In the garden of forking paths: The role of Artificial Intelligence (AI) in developing and deploying a decision effectiveness simulation exercise'.
We look forward to seeing all our clients and colleagues at this exciting event! Please make contact with us to set up a virtual cup of coffee if you will be attending.
The full conference programme is available here or you can click here to register.