Invitation to participate in the ACGV global leadership competency survey 2023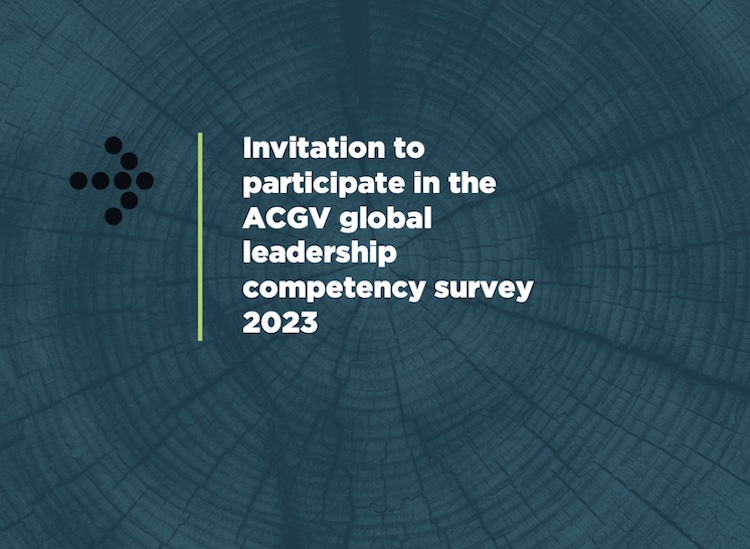 The Assessment Center Global Village (ACGV) has put out a survey requesting assessment centre practitioners to provide input into identifying the leadership competencies that current and future manager-leaders would need to lead organisations to effective performance.
You are invited to use this link to participate in the survey.
Background to the research
The world of work has changed rapidly during the past few years because of the ever-increasing use of various types of technology and consequences from the COVID-19 pandemic. In addition, we are experiencing changes in the geo-political situation; global and regional economics; socio-demographic challenges; and a climate crisis that includes ecological degradation.
If the world, and specifically the world of work, is changing, employees will be impacted. If employees and the context in which organisations operate are changing, are the manager-leader competencies we currently use during the various people interventions still relevant and important? Although some research is emerging about the competence requirements of manager-leaders, much more research is required.
The purpose of this survey is to identify the most important managerial / leadership competencies that will help a leader to stay competitive and successful in their current position, and prepare them for the future, with due account of the new realities.
Who is the Assessment Center Global Village?
The ACGV is a group of volunteer research-practitioners. The organisation's mission is to create a collaborative network of scientists and practitioners who come together to define an inspiring purpose, to facilitate communication, to create an innovative atmosphere in which to study, discuss, develop new methods, and share assessment centre best practices around the world.
Evalex's Pieter Bronkhorst and Hendrik Bronkhorst are active members of the organisation. You can find out more about the organisation here.