Why you should be measuring your team's performance inhibitors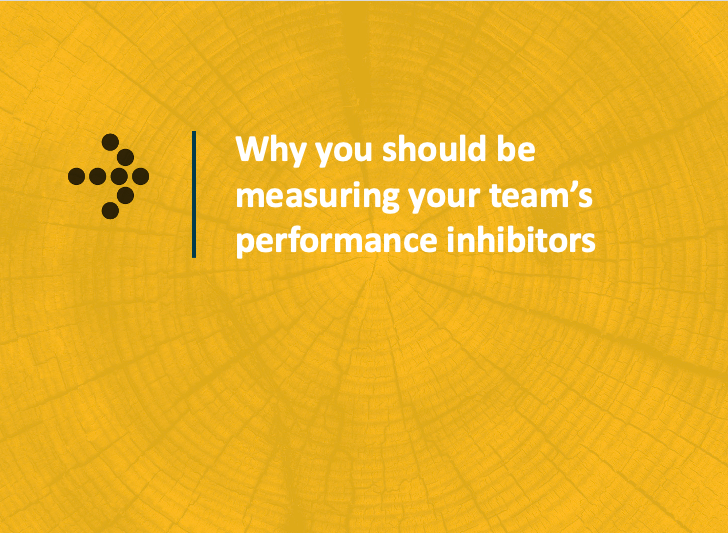 A performance inhibitor is a characteristic behaviour or combination of traits that could impede an individual's overall performance in the workplace. Inhibitors can potentially impact a person's ability to resolve problems, manage relationships, manage themselves and execute and deliver on their tasks and objectives.
"For more than 40 years Evalex has been identifying areas of non-performance in companies and devising strategies to mitigate the impact of inhibitors in individuals in the workplace," says Evalex's Hendrik Bronkhorst. "Using data collected from our non-performance reports we did some analysis and identified a set of 44 specific traits that can contribute towards underperformance or non-delivery."
Evalex's identified inhibitors are organised into four clusters, namely thought-based, delivery-based, relationship-based, and intra-personal.
Thought-based inhibitors: Thought processes, problem solving styles and reasoning skills that could impact a person's ability to identify, define and resolve daily problems.
Delivery-based inhibitors: Performance inhibitors that delay or inhibit the overall effectiveness and efficiency of daily task delivery and execution.
Relationship-based inhibitors: These performance inhibitors directly impact the ability to establish and maintain interpersonal relationships.
Intra-personal inhibitors: Characteristics that could limit an individual's ability to respond effectively to the world of work, i.e. managing own emotions and behaviour, dealing with change and setbacks.
Hendrik says understanding your team members' inhibitors is a useful tool for any line manager.
"In essence, knowing who in your team is likely to exhibit which inhibitors will lessen any behavioural surprises," he says. "These could negatively impact the individual's potential and performance.
"It is very useful to know who in your team exhibits which inhibitors when it comes to selection, development and talent management."
Knowing your team's inhibitors is one thing, but understanding how they impact on each individual's role is also important.
"Inhibitors are not necessarily bad," explains Hendrik. "People absorption, for example – which we define as a tendency for an individual to focus so much time, effort and energy in making relationships work that they do not actually get around to actual delivery – may be an inefficient use of time for a data capturer, but vital for a coach or a counsellor.
"We therefore would advise that any inhibitor testing and feedback be done in consultation with a trained psychologist."
Evalex measures performance inhibitors and enhancers as part of the Evalex20 battery of psychometric assessments, which also maps archetypes, styles, potential and leadership indicators, job fit and talent.