Odyssey gamifies high-volume, entry-level recruitment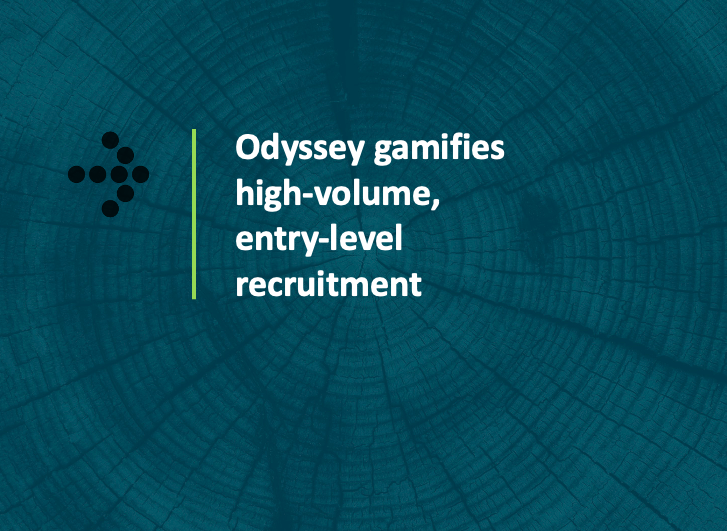 Odyssey is an assessment process for identifying talent and learning potential at the lower levels of work within organisations. It aims to measure readiness for entry into the "World of Work" usually into entry-level jobs in companies.
It is a tablet and smartphone driven assessment solution that makes use of gamification and other key technological developments. Thus, rather than using traditional psychometric assessments, Odyssey exposes candidates to a number of "games" or "experiences".
Rationale behind Odyssey
Most psychological instruments in use today have been developed on the assumption that the candidate doing the assessment has a minimum level of education and it as least proficient in English.
For developing economies, these tools work well in the segments of the population that have been privileged by a sound formal schooling system. However, for those not scholastically exposed to the same level and less proficient in English, more suitable tools needed to be developed. Odyssey addresses the following gaps:
The few tools that exist in the market to address this segment of the population are fragmented and not forged into one neat assessment solution
The cognitive tests used on this segment are limited and mostly make use of abstract reasoning, which is an important construct, but which is only one of several key cognitive processes
No specific competence set has been used as a base to identify potential at entry levels
No system exists that makes it possible to assess to scale, and cost effectively
Two versions of Odyssey
There are two versions of Odyssey. The table below outlines the competence matrix assessed in each.