Odyssey's Kevin Distiller to speak at M&G gamification conference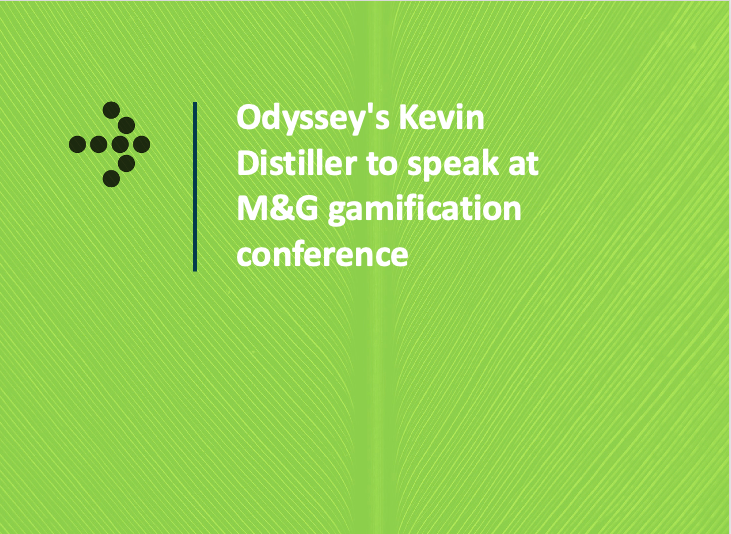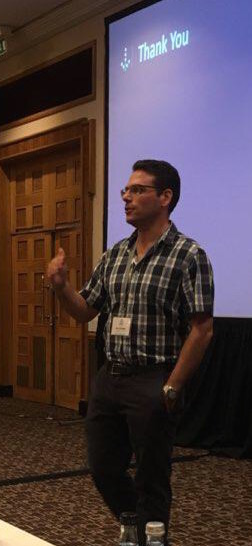 Odyssey Talent Management MD Kevin Distiller will be sharing insights into the fascinating world of gamification at the upcoming Mail & Guardian gamification conference: Driving Engagement and Improving Business Performance. Kevin joins a panel of speakers from a variety of industries to unpack the concept of gamification and share their experienes.
Here's more info:
Gamification is essentially the concept of applying game-design elements and principles to non-game scenarios to make them more interactive, engaging and fun. The use of game mechanics like points, badges, challenges, levels, leader boards and avatars help motivate actions that can ultimately add value to the organisation and business.
Games are immersive and addictive by nature. When these elements are applied to a business function, product or service through gamification, they help drive user engagement and adoption rates
In this regard, gamification offers huge opportunities and benefits for:
marketing
brand building
customer experience and retention
rewards and loyalty programme
learning and development
recruitment
employee engagement
call/contact centre management
sales training
M&G will bring together business practitioners, experts and solutions providers to unpack issues, share experiences, debate challenges and discuss best practices:
The agenda discussion will include:
Why and how to venture into gamified marketing?
How can mobile games used to strengthen brands awareness, loyalty and customer experience?
After the purchase, how do you optimise customer retention through gamification?
How to use gamification to deliver exceptional learning experience?
How to create a gaming element to enhance employees engagement?
How can gamification provide insights about candidates in the recruitment process?
How can gamified sales KPIs increase business bottom line?
Who do you partner with to ensure the broadest reach and meaningful engagement?
Is gamification suitable for every brand and organisation?
What are the cost-effective measures and methods to gamify your business function?
What are the success stories and pitfalls to avoid?
How do you measure the ROIs and what is the impact of gamification on business performance?
Directors, VPs, Heads, Senior Managers, Managers and Executives from across sectors in charge of:
Marketing
Branding
Sales
Customer experience and retention
Rewards and loyalty programme
Human resources/capital
Employee engagement
Recruitment
Talent management
Learning & development
Call/contact centre
Speakers confirmed to date are:
Michelle Ward, HR Manager, Bestmed Medical Scheme
Joe Van Niekerk, Chief Operating Officer, Discovery Vitality
Grant Field, Chief Executive Officer, FedGroup
Tom Manners, Managing Director, Clockwork Media
Henk Swanepoel, Chief Marketing Officer, Digitata Insights
Deirdre Jensen, Managing Director, Creative Collaborator and Learning Specialist, Game2Change
Kevin Distiller, Managing Director, Odyssey Talent Management
Martin Lamberti, Founder, Rapid Sales Growth
Gerrit Stimie, Chief Executive Officer, Scubed
The event will be moderated by Michael Avery, Anchor, Classic Business, Classic FM.
To book your spot, click here.