The Evalex Video Interview Assessment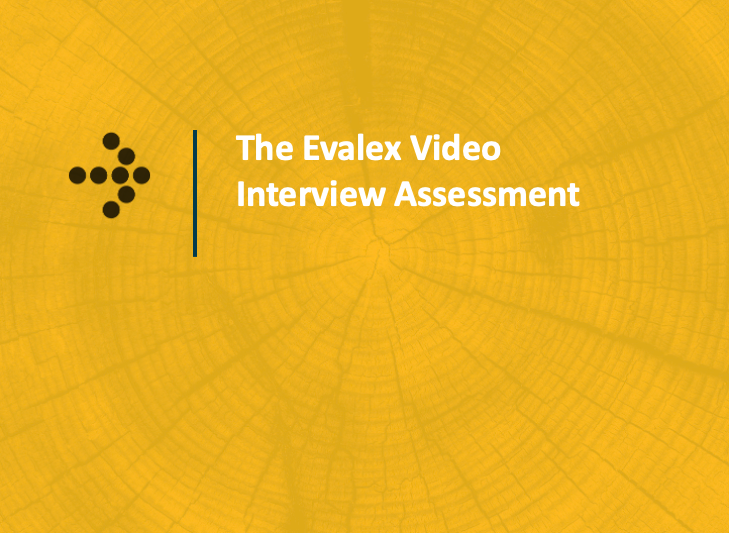 The Evalex Video Interview Assessment (VIA) is an asynchronous (one-way) pre-recorded video interviewing capability that presents the hiring manager or recruiter with an opportunity to create questions they would like to pose to potential candidates for a specific position. Interview candidates can complete their application on their smart phone, computer or tablet and the application allows them to record their answers to those questions in their own time.
The hiring manager or recruiter then receives the videorecording of the interview and can review it at their convenience, also via their smart phone, computer, or tablet. The video recording can be sent to multiple individuals in cases where a hiring committee has been put together.
VIA helps overcome any scheduling and logistics issues if multiple assessors are needed to assess individual candidates. It can benefit the candidate who may have a hard time getting away from their current position to conduct the interview during traditional work hours. Lastly, VIA increases the reliability, objectivity and effectiveness of interview processes by incorporating best practice, structured interviewing methodologies.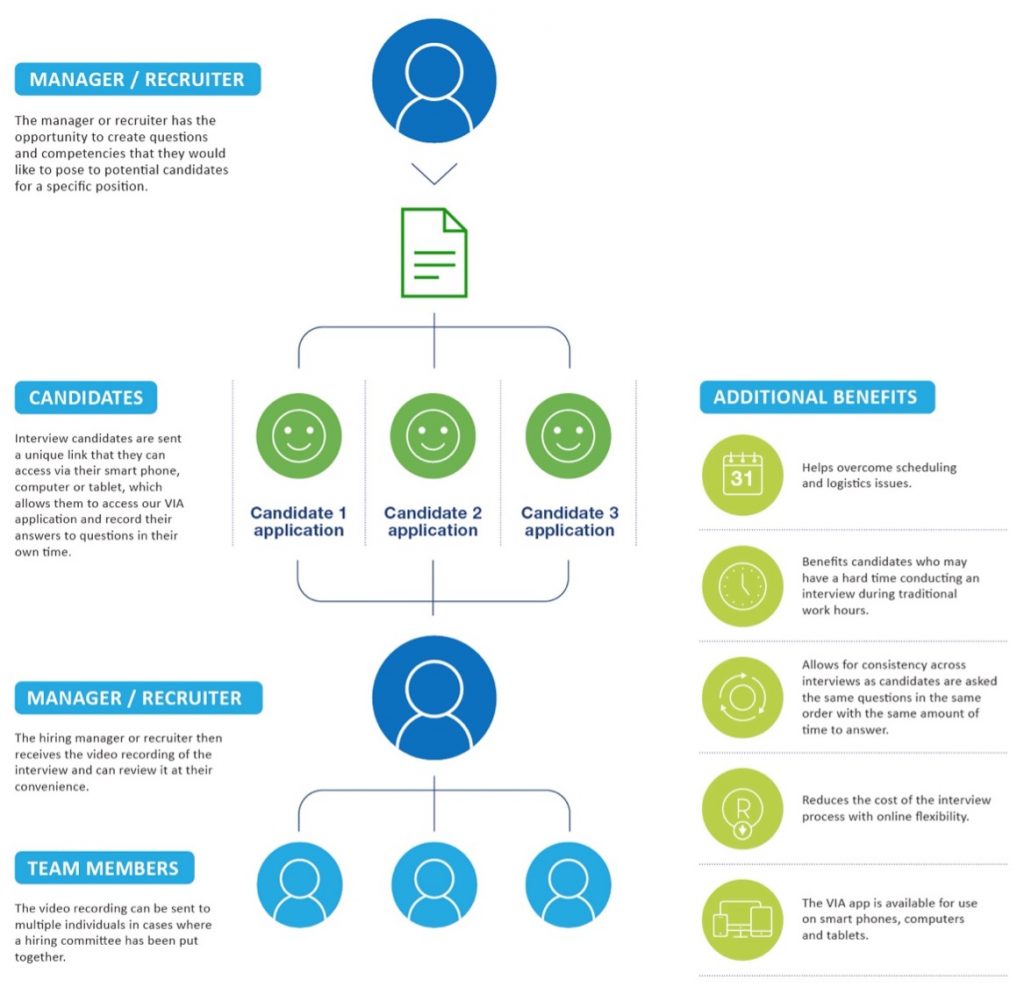 For more information, please contact us on [email protected].