The impact of Covid-19 on the recruitment and assessment space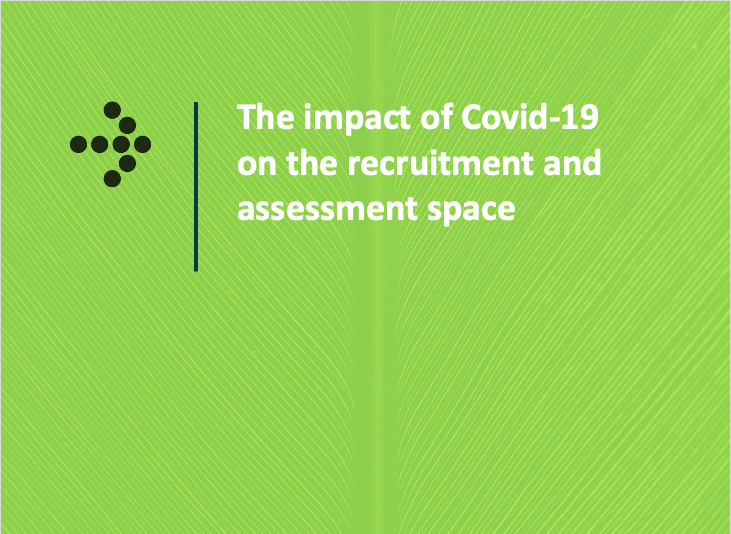 The continued spread of Covid-19 has disrupted the day-to-day operations of countless organisations around the world, leaving many with no option but to allow employees to work from home. This is being reinforced with global lockdowns, with South African following this best practice approach. This social distancing technique is being used to help contain the spread and at the same time ensuring that employees remain productive to ensure business continuity. Evalex will continue in its day-to-day business operations during this difficult time and the online nature of our solutions allows us to do this with ease.
What has been the impact of Covid-19 on the recruitment and assessment space? A recent article, Coronavirus is spurring remote hiring. Here's how to nail your job interview from afar, speaks about how some companies are moving to freeze hiring until the economic impact of the virus is made clear, yet many others are continuing to recruit in a bid to prevent a business slowdown.
Another recent article, Coronavirus and its impact on the recruitment industry, validates this with research that seems to point to a massive decline in job applications. This could be due to the hesitancy of job seekers to enter a volatile market where job security is a worry, or their concerns around the face-to-face nature of the recruitment and assessment process.
Advances in technology and the widespread availability of broadband access have made it possible for most organisations to ensure business continuity and to carry out activities from anywhere in the world. This is no different in the recruitment space where recruiters are turning to online interviews through communication tools such as Zoom, Skype, WeChat Work, Slack and Microsoft Teams to replace the traditional face-to-face meetings.
Psychometric assessments also form a vital component of the recruitment process, allowing organisations to make scientific and objective hiring decisions. Most psychometric assessments are now available online, and this includes our Evalex psychometrics, which are all on a single cloud-based platform. This allows for easy participant access and completion, along with fast, cost effective and efficient assessment administration and integrated reporting.
However, current research consistently indicates that at a leadership level, simulations should form part of the assessment process. It is thus important to consider these as a part of leadership recruitment and development.
Many leadership assessments are still face to face and in some cases paper-based, which is difficult to manage within the current global environment. We have a solution, the Evalex Leadership Assessments, which consist of five integrated simulations that cover the critical events leaders face daily – and it is completely online. The simulations are combined with our psychometrics, and this integrated combination provides very high predictive validity in ascertaining an individual's ideal level of leadership functioning. This is crucial for cost effective, efficient and accurate leadership recruitment, development and talent management decisions.
Online communication platforms such as Microsoft Teams, Bluejeans, Skype and Zoom then allow for the seamless delivery of feedback to line management on assessment results, as well as development feedback to participants. And yes, all of this can happen while working from home.
Given the current uncertainty in the recruitment space, the movement towards an online-driven and virtual process is being adopted by organisations to ensure continuity in their selection and development processes. Let us know how we can assist you to keep your company's recruitment and development process up to date in this time of social distancing.
For more information, please contact us on [email protected].